Breakfast Menu
Fruit Juice
Choice of Cereals
Full English breakfast
Egg, Bacon, Sausage,
Fried bread
With
Mushrooms or Tomatoes
Scrambled eggs on Toast
Poached eggs on Toast
Boiled eggs [with bread or Toast]
Vegetarian
Mushrooms, Fried Bread,
Hash Browns, Tomatoes,
Or
Mushrooms on Toast
Tomatoes on Toast
Beans on Toast
Toast
Tea or Coffee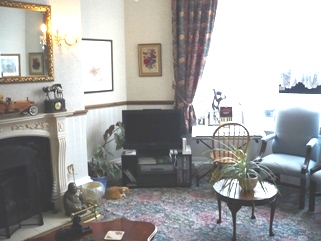 Plan your day or just relax in the comfortable guest lounge.
Enjoy your breakfast in our pleasant dining room.
Where you can choose from fruit juice and cereal to a full English breakfast or choose from our menu. Vegetarians are also catered for.
Then after breakfast why not use the guests lounge to plan your day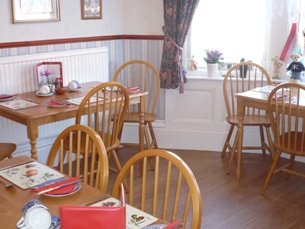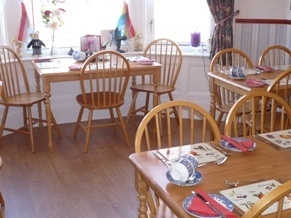 The Gynway Blackpool.....
Dining Room